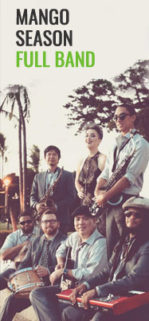 **This event is open and free to the public.**
Presented by Curtis Kamiya Music and Hard Rock Café, this show is part of HRC's Youth On Sunday program, and features a very talented ensemble of private music students from the Curtis Kamiya Music + Studio in Kaka'ako.
Backed by the Mango Season Quartet, each student gets to experience performing with a live band (sometimes for the first time!) and provide the audience a bit of a mini concert.
If you are a student interested in checking out Curtis Kamiya Music + Studio, our studio offers a free consultation to every new student – curtiskamiya.com