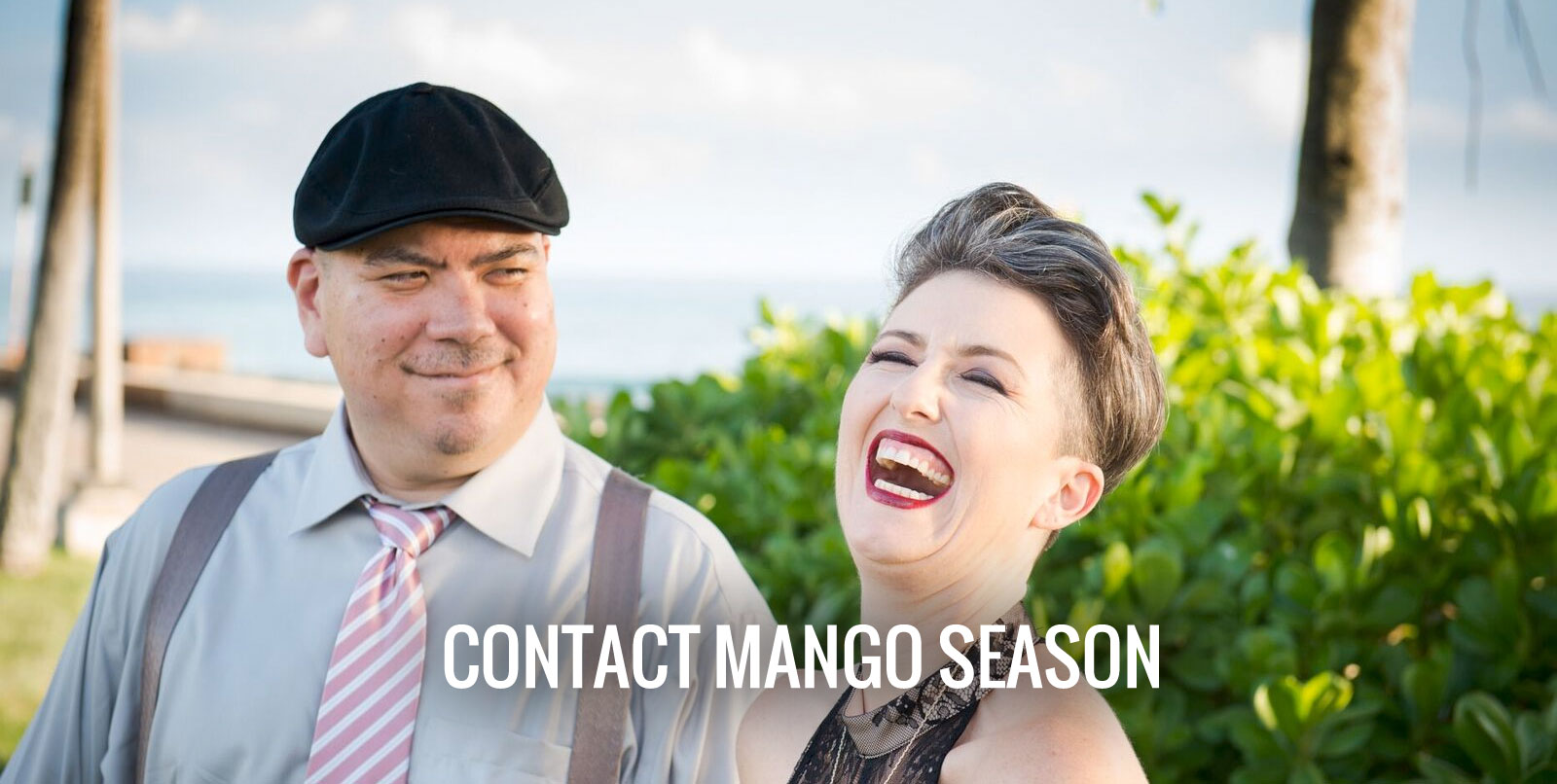 CONTACT
Mahalo plenty for reaching out to us!
Use this contact form if you have media/press inquiry (yes please!), would like to book Mango Season for your corporate event (YAY!), or you just want to gab (Annie is known to love a bit of US Weekly-style gossip).
If you'd like to book Mango Season for your wedding, we should definitely talk live! We only work with couples who we feel are a perfect match for our services and style. So, if you'd like to know more, click here and provide us some key info on your wedding day and schedule a time to chat (phone, Skype or over coffee are ALL acceptable!) A gentle note: all wedding music consultations are by appointment only.
We can't wait to hear from you!