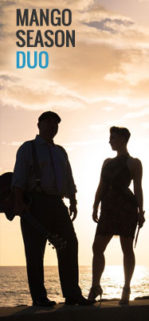 **OUR LAST SHOW AT LULU'S WAIKIKI FOREVER!**
Lulu's Waikiki was our first public gig, and where we debuted Mango Season 7 years ago. But now, it's time to pass along the torch and good times to another up-and-coming band.
Come down and celebrate one last time with us! Featuring a special set with special guests from 7-10pm.
xoxoxox,
Annie & Curtis